ELECTION AIM
Comprehensive Inventory and Supply Management

Election Management
Create workflows and allocate tasks on Election Day

Maintain Inventory
An up-to-date inventory list so you never run low on supplies

Allocate Supplies
Ensure that every location is issued the necessary supplies on Election Day

Machine Management
End-to-end equipment management
Equipment tracking...
It's easy.
Keep track of any type of equipment, keep it working in top shape with scheduled maintenance, and know who has it at any time with complete chain of custody - all from a desktop or a mobile phone.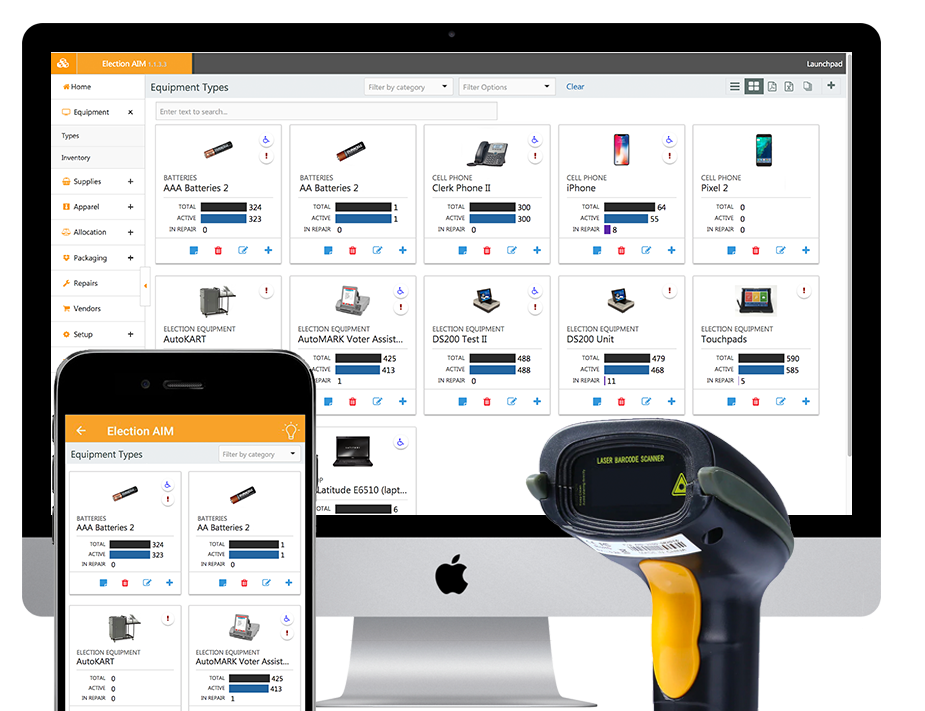 Keeping track of supplies is difficult...
Until now.
Whether it's printer paper or "I Voted" stickers, Election AIM keeps track of it all. Let a simple web-based workflow manage purchases, usage rates,  and critical levels to keep you informed about the supplies you need.
Generate barcodes for
supply inventory.
Scan and log inventory directly from your mobile device!
Voting location logistics...

Simplified.
Make election supply management a breeze
Plan equipment allocation, packaging and distribution, know chain of command, and track equipment return all from one platform.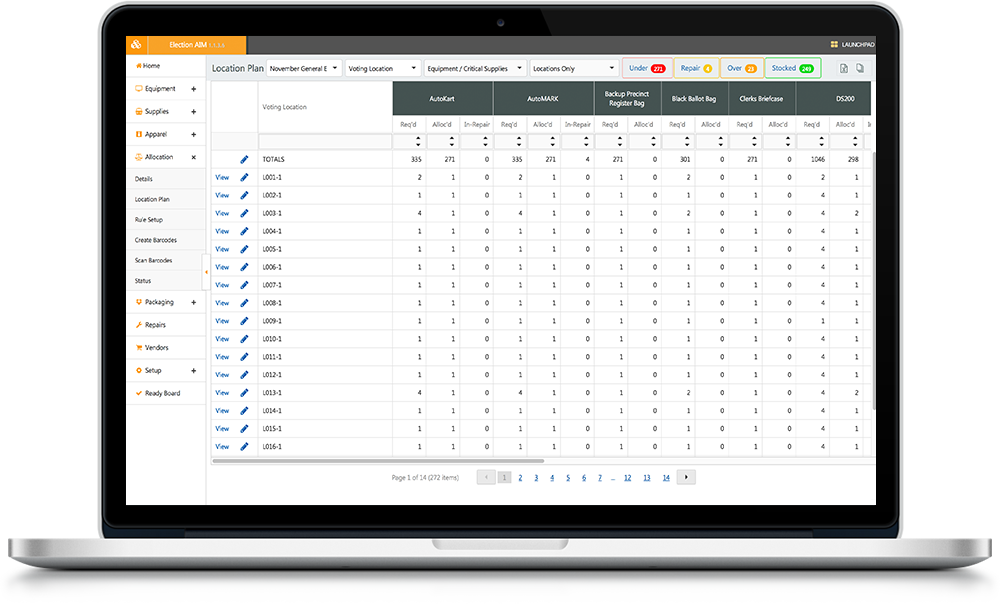 Supply your locations like a boss!
Let Election AIM do the work.
This is some text inside of a div block.
Track and allocate supplies according to precinct.